2
nd
New Zealand Division in North Africa
Battlefield Tour
Follow in the footsteps of the Kiwi Division as they fought their way
across North Africa, from El Alamein to Tripoli. The 2
nd
N.Z. Division
gained the distinction of being the only division to reach their target on
the opening night of El Alamein, Visit such battles sites as Alam Halfa,
Ruwesait Ridge where Sgt Keith Elliott and Charles Upham won the
Victoria Cross, Qattara Track and Miterayia Ridge, Mersa Matruh,
Minqar Qaim, Sidi Aziez, Belhamed, the Blockhouse, Sidi Rezegh,
Tobruk, Derna, Benghazi, Tripoli and much more.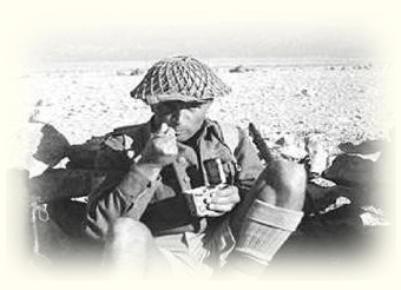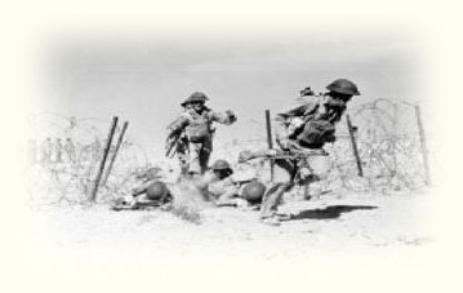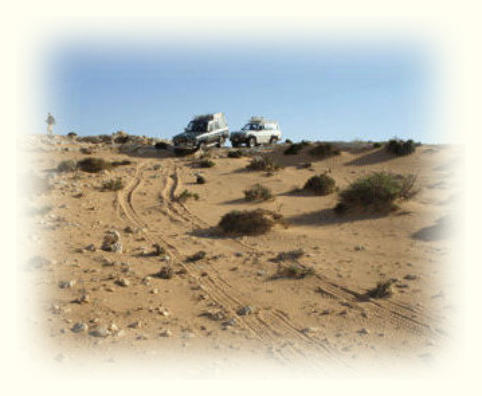 Day 1
Arrive Cairo airport, where you will be met by our representative and escorted to our
hotel in the pyramid district of Cairo. (D)
Day 2
Today we visit the impressive Pyramids and Sphinx and the Cairo Pharaoh Museum.
We will also visit Cairo War Cemetery, where "Jock" Campbell VC (the hero of Sidi
Rezegh) is buried. Lunch will be taken on a Nile river boat.
Day 3
An 8.00am start for our drive to El Alamein, via Alexandria's Chatby and Hadra war
cemeteries, where New Zealanders of both World Wars are buried. Lunch will be at
the famous Cecil Hotel and the day includes a short tour of Alexandria city or some
free time, before making our way to our hotel at El Alamein.
Day 4
A full day on and around the El Alamein battlefield, including visits to Ruwesait
Ridge, Miterayia Ridge, El Alamein war cemeteries and museum. Qattara Track, the
original railway station and much more. The day includes a cold picnic lunch on the
battlefield.
Day 5
Drive to our hotel in Mersa Matruh via Sidi el Rahman, Fuka airfield (site of the
famous 1942 SAS raid) and Minqar Qaim (site of the famous New Zealand
"Breakout"). Day to include visit to the Rommel museum. Opportunity for shopping
in Mersa Matruh or relaxing on the beach.
Day 6
8.00am start for our drive to our hotel in Bardia, via Sidi Barrani and Hellfire Pass
War Cemetery, before driving up the 500ft Sollum escarpment and crossing the
border into Libya.
Day 7
Today we will have 4x4 desert vehicles for visits to Sidi Azeiz and Belhamed before
making our way to our hotel in Tobruk. Day includes a picnic lunch and dinner
overlooking Tobruk harbour.
Day 8
Again we have 4x4 vehicles to visit the Sidi Rezegh battlefield area and blockhouse
captured by New Zealanders in November 1941. Day will include barbecue on the
battlefield.
Day 9
A full day in Tobruk visiting the Commonwealth, German and French Foreign Legion
war cemeteries, harbour area and Afrika Korps Headquarters. Lunch and Dinner will
be at our harbour restaurant.
Day 10
Drive through the Cyrene to our hotel in Sousa, via Fig Tree Hospital, Knightsbridge
War Cemetery and the famous German field hospital known as the "Weiss Haus", and
the impressive Derna Pass. Lunch will be taken on route. Day will include a tour of
the ancient city of Appollonia.
Day 11
Drive through the Green Mountains to Benghazi via Cyrene and the Temple of Zeus
and Beda Littoria (site of the famous 1941 "Raid on Rommel". Lunch will be taken in
Benghazi before visiting Benghazi War Cemetery. Later this day we will fly to Tripoli
and transfer to our hotel.
Day 12
Visit to Tripoli War cemetery and the magnificent Roman city of Leptis Magna.
Day 13
Day of leisure in Tripoli or optional visit to the ancient city of Sabratha.
Day 14
Return flight to Cairo, overnight in Cairo.
(Flights can be arranged to other destinations)
Day 15
Flight home or other
Price of Tour
TBC
Single supplement
TBC
Deposit
£ 250 per person
Price includes:
All land transport with A/C vehicles.
Internal Flights
Mineral water is provided free at all times during the day.
4x4 desert vehicles.
All 4/5 Star hotels.
All meals commencing on Day 2 and for the duration of the battlefield tour.
Visa's for Egypt and Libya.
All entrance fees for the various museums.
Battlefield Guide and Historian.
Tour Handout, (a booklet covering the campaign in North Africa and some of the
places we will visit)
Not included in price:
International Flights
Travel Insurance
Optional Tours (Pyramid Light Show, Nile Cruise, Sabratha)
Gratuities
Laundry, drinks, Telephone calls, use of hotel services etc.
Please Note that passports must be valid for a minimum of 6 months.
Anyone with a Israeli stamp/visa in their passport will not be allowed entry into
Libya.